Professional Websites For Musicians
Want to build the best website for your music? Find out about Tunebud a website builder created with professional musicians in mind.
3/12/2022

Why Build A Website For My Music?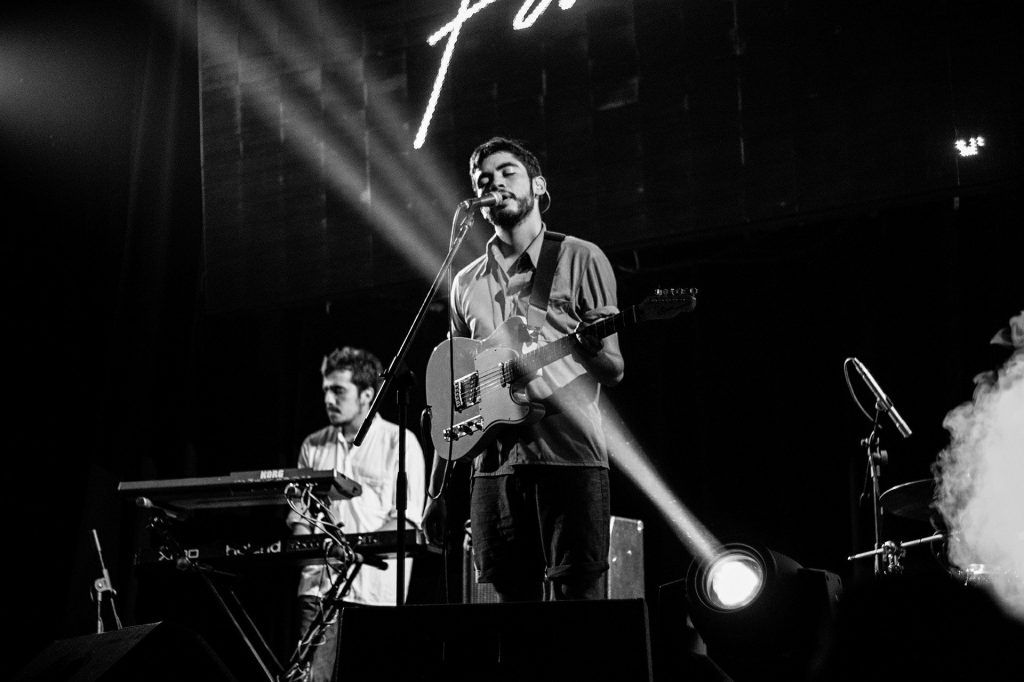 Many aspiring or semi-professional musicians make incredible mistakes when they try to take their careers to the next level. One of these often fatal mistakes is they don't have professional online portfolio websites.
Most successful businesses in 2020 have their very own website. If you want to turn your music into a successful business you need a website too. Simply sharing a link to your Facebook or SoundCloud account makes a musician appear uncommitted and amateur.
With your own music site, you can stand out from the crowd and level up your music career.
Musicians That Need A Portfolio Website Include:
While we think that every musician should have a website regardless of genre, below are some examples of musicians who need sites to further their careers.
Session Musicians (Show off your skills, set up and previous projects).
Production Music Composers (Showcase your strongest tracks to music libraries).
Songwriters (Show the best songs and previous artists you've worked with).
Theatrical Composers (Add previous sows you've worked on).
Cruise Ship, Hotel, Cover and Corporate Musicians (Include Showreels & Rep lists).
Producers (Show off previous projects to win over clients and artists).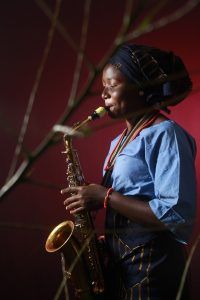 What Should I Include On My Music Website?
There are lots of things you can include in a musicians website. Here are a few ideas to get you started:
Most modern musicians have some form of video content, whether this is an acoustic cover in a bedroom, a live performance, a film music was featured in or a pro music video.
Photos are always a great thing to include. Let clients get a good idea of who you are and your style. You could also include your latest album art or tour posters.
It may seem like a no-brainer but you should include music on your music website! If you want to avoid having to install clunky WordPress plugins or work out how Wix Music works, then you should look into a Tunebud music website. Tunebud music sites are easy to use and include a music player set up for you from day one. Tunebud's music player allows you to add keywords and tags to help visitors find the music they want to hear.
If you want to take this one step further you can include Playlists, group together your best tracks and create a playlist that can be streamed directly from your music site.
You should also add a contact form to your site! Its amazing how many musician sites don't include a contact form for bookings or more info (this is included in a Tunebud website).
Cheap Websites For Musicians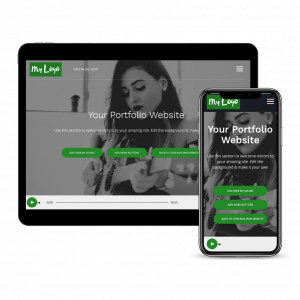 If you are on a budget but want a professional site then you should look into starting a Tunebud portfolio site. Tunebud sites are extremely good value and are one of the cheapest options available for musicians coming in at only $36 per year including the websites hosting!
You have nothing to lose in giving Tunebud a try. You get a whole month for free to try it out.
Are you more of an entrepreneurial type? If you want to license songs, tracks or beats from your website you can set this up with a Tunebud Music library account. This music website e-commerce solution is designed to make music licensing easy.
Both the musician's portfolio site and the music library builder sites are designed to keep things as simple as possible. There is no coding involved, no confusing hosting issues and use a layout designed to showcase your music (and in the case of the library site, also convert traffic to sales).