Building A Production Music Library Business
Learn How To Create Your Own Royalty Free Production Music Library
2/25/2022

For a Music lover, the ultimate business you could start is a Production Music Library. You can easily build your own production music library with Tunebud.
A Production Music Library could have many names such as a Stock Music Library or a Royalty Free Music website. Essentially it is a business which licenses music for a variety of uses such as TV adverts, social media videos, films and on the radio.
Music libraries can come in all shapes and sizes. Some are small boutique affairs owned by one composer or songwriter with a speciality, others are large non-exclusive libraries with thousands of tracks by thousands of composers.
The best way to go about starting a successful music library is to create a comprehensive business plan. Once you know your area of the market and what you want to achieve with your library you should head over to the Tunebud pricing page and choose the best package to suit your needs. If you can't find a package large enough simply get in touch with the team for a personalised quote.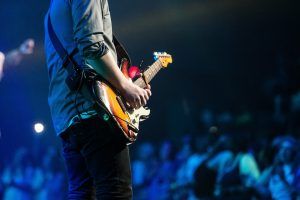 Tunebud offers you all of the tools (other than the music) to start your own music library business. Features such as the powerful and detailed search function, promo codes, playlisting and detailed reporting make Tunebud the excellent choice for building your stock music library.
Tunebud's mobile optimised library websites use a responsive and modern theme now essential for online success.
If you are a composer and you don't want to sell/license tracks the best thing to do is check out the Composer Portfolio Site builder. This will help you build a professional web presence for your music and get you more placements.