Getting Started
Composer Portfolio Website Builder
Tunebud is pleased to announce our latest addition to Tunebud platform – Composer Portfolio websites.
11/24/2021

Having worked in the music industry (running a successful music library) for a number of years the Cinephonix (company which owns Tunebud) team realised that composers needed a quality website to help them to promote music to and build a professional profile.
While our music library builder has been a great success and is also designed to promote composers, many prefer not to sell tracks on their site. The composer portfolio site is designed more as a place for you to showcase your tracks to an audience. We are however working on a download feature which can be added on at extra cost so it gives you something in between a library and portfolio site.
Tunebuds composer website builder is a great way to build your portfolio website. The site is designed to have a clear layout (which is editable) to show off your tracks in the best light possible and help boost your business.
Popular Composer Portfolio Website Features include:
Searchable Music Player (add tags such as genre or keywords to make your catalogue easy to navigate).
The Video Carousel feature to enable you to showcase your video content.
The Image Grid feature, allowing you to showcase your best albums and playlist
Image Carousel feature, showcase previous placements of your music.
Easy to edit and manage system (manage your catalogue's metadata).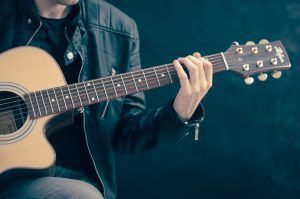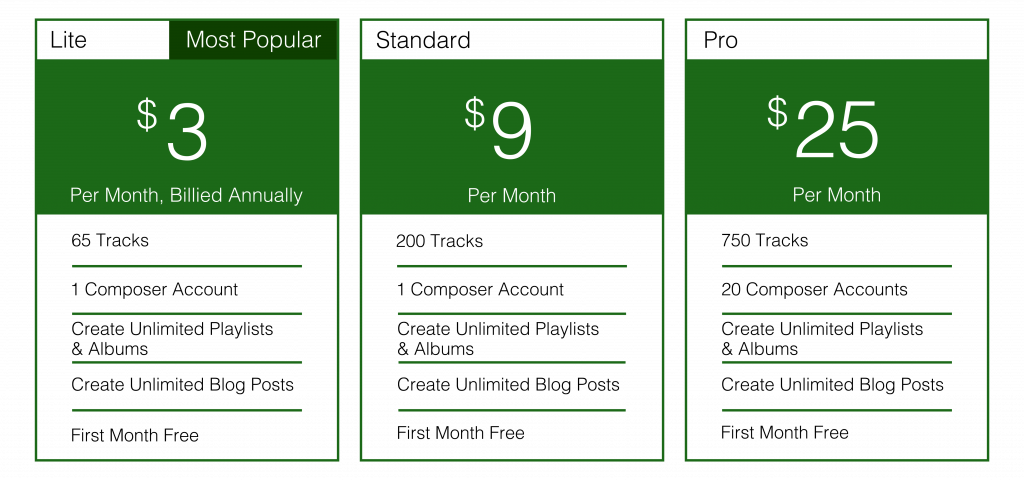 As you can see from the chart above our pricing is very reasonable and for only $3 you can have your own modern and professional site to promote your music from. This is less money and hassle than paying for any quality WordPress hosting and then embedding ugly Soundcloud tracks on it.
Click get started below and start creating your new website.